Virtual Online Coaching
Live Longer, Healthier and Happier! Lasting Change, Total Convenience, Results Guaranteed!
Don't Delay, Sign Up Today!
When it comes to your health, there's no such thing as 'tomorrow'. People always say about a new diet or a change in their life that they'll make a start tomorrow, or next week, or next month. They say it, and then nothing ever comes of it! If you truly want to make a change in your life, you really can do it. Don't let anyone, including yourself, tell you that you can't. But if you're going to do it you need to do it today, otherwise you'll always end up leaving it until tomorrow – but life is only made up of today! All you need to do is:
Many people want to make a change in their life to get fitter, healthier and happier but too few ever actually make it happen. The time of fitting your life around a health and fitness plan is over. It's now time for the plan to fit around you!


Inconvenient Truth
If you were to ask a hundred people at random, the chances are that the majority of them would be unhappy with their physical fitness, their body as well as health and would like to make a change. Everyone knows roughly what they need to do in order to be fit and healthy; burn more calories than you eat. Simple! So why do so many people not do anything about it? For the most part it's an issue of convenience. The truth is that very few people relish the idea of getting up first thing in the morning and going to the gym before work, or going in on their way home. You may start a new plan with great intentions, but soon the novelty wears off and it starts to become a drudge.
Kids, bills, work, family commitments – life always has something to throw in the way of your plans and before you know it you have no time or energy left in the day for your workout.
Same goes for your diet. We all know that fruits and vegetables are good for us, but without a consistent and accurate guide it can be difficult to know where to begin when it comes to eating healthily.
After a long day it's all too easy to think of all that chopping, scrubbing and cooking and shudder, reaching instead for the phone to order a takeaway. But what if rather than you having to fit your life around fitness plans, the plans fit around your life?
Is it really possible to get fitter, healthier and happier conveniently?
Fortunately for you, yes!
It's all thanks to Virtual Online Coaching from Olo Onuma Fitness.

Flexible Fitness
The magnificence of Virtual Online Coaching is that it allows you to continue to live your life without having to constantly take chunks out of your day for a visit to the gym.
You get the benefit of a highly experience personal trainer who is able to be with you whenever you need him, allowing you to benefit from years of industry experience wherever you are – even from the comfort of your own home!
Download the app to your mobile device and take your fitness plan with you!

Virtual Coaching Online is:
Convenient
Take your entire fitness plan with you wherever you go. There's no need to carry lumbering charts, plans or schedules anymore, it can all be contained with your mobile or tablet. This allows you to get the full benefit of an experienced personal trainer right at your fingertips!
Comprehensive 
Over his years in the industry Olo has learned what works and what doesn't when it comes to providing in-depth personal training. Under his guidance you can implement lifelong changes. Never before has it been this easy to tap into years' worth of research, learning and experience!
Complete
Your total health has been considered in the formulation of this plan, meaning that no stone is left unturned. You will have support with your physical training as well as your diet and psychology to make sure that you can get the results you truly want. There's no doubt that you will quickly start to feel healthier and happier!
Total Support
Through your Virtual Online Coaching plan you will have complete and total support through your transformative journey into a healthier, happier you.

You'll get:

>Exercise Log In Chart – Keep track of your exercises to ensure you know what you've done and are able to monitor your progress.
>Nutrition Log In Chart – Keep track of your food intake to make sure that you're maintaining your optimum weight and energy levels.
>Weigh-In/Measurement Log In Chart – Keep your goals and ambitions in mind and track your progress towards them to keep you on target.
>Self-Recording – Video your workout to be able to get personalised feedback on what you're doing right, what you're doing wrong and how you can improve.
>Results Monitoring – You're never on your own, your results will be consistently monitored by Olo and his team to make sure you are on target.
>Meal Plans – Understanding what fuel your body needs is essential, these meal plans combine healthy ingredients and deliciousness. You'll love every bite.
This Virtual Online Coaching plan is an investment in yourself, your happiness and your continuing quality of life. When you consider the incredible return on your investment, it's an opportunity you truly can't miss! World class personal training such as this normally carries a heavy cost, but Olo is of the firm belief that good health should be available to everyone and not hidden behind a high pay wall. As such, this Virtual Online Coaching plan has been tailored to suit every budget.
It couldn't be simpler, sign up today!

Note: Your payment detail is needed to sign up for your free trial. You will not be charged in your first week and can cancel anytime. It's Free for the first week, then only $100 each month after.
Get Started Today With Our
FREE Jumpstart Package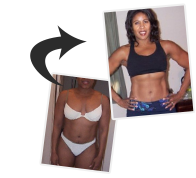 1 Free Class
Accountability
Progress tracking
Free Consultation
Small group training
Goal assessment